8 Channel Sample & Hold and Signal Conditioning Board for Group3 Control BCD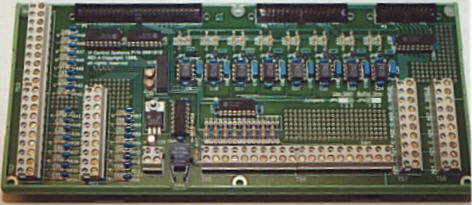 Specs
Description: Same features of 8 Channel Sample & Hold and Signal Conditioning Board plus connection and transient protection for Group3 B (digital) and D (analog output) boards.
Power Req.:  +24 Vdc. Note that a DC-DC converter provides the isolated power to the sample and hold circuitry.
I/O Interface:  All analog and digital signals connect to plug-in terminal strips.
Mounting: Can be mounted with stand-offs or DIN-rail custom circuit module.
Cost
P/N 0001-018, $695. Price is dependent on quantity and is subject to change at any time without notification.