8 Channel Sample & Hold and Signal Conditioning Board for Group3 Control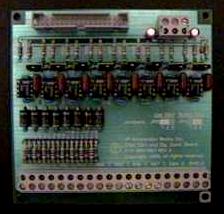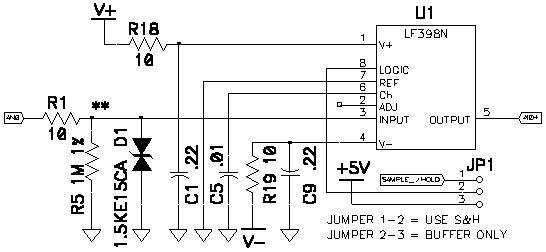 Specs
Channels: 8 single-ended channels. The output ribbon cable connector is configured to mate to a Group3 Control C I/O board.
Sample & Hold ICs Used:  LF398N
Special Features:  All channels provide for voltage division ahead of transient suppression before going into the S&H ICs. Channels that are sampled and held use a common sample and hold pulse that samples while high and holds while low. Jumpers on each S&H chip allow buffering of analog signals where sample and holds are not required. An advantage to the buffers is that it provides a high input impedance for high impedance voltage dividers.
Power Req.:  +/- 5Vdc to +/- 18 Vdc via plug-in terminal strip.
I/O Interface:  Single-ended analog channels, sample and hold input, and cable shields connect to a plug-in terminal strip.
Physical: Approximately 4.25″ X 4.25″.
Mounting: Can be mounted with stand-offs or DIN-rail custom circuit module.
Cost
P/N 0001-007, $395. Price is dependent on quantity and is subject to change at any time without notification.