LabVIEW,Group 3, ControlNet, controls, control systems, data acquisition, programming, consultant, accelerators, pulsed power, GPIB, RS-232, imaging,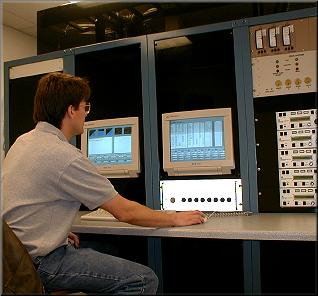 National Instruments, alliance, PCB, design, custom, computer control, remote control, analysis, fiber optic, driver, electronics

VI Control Systems offers years of experience in software and hardware development of controls for complex systems such as linear accelerators and pulse-power systems, data acquisition in difficult environments and sophisticated data analysis.
VI Control Systems is a National Instruments Alliance Program Member and specializes in LabVIEW application consulting. Neal Pederson, owner and president of VI Control Systems, is a Certified LabVIEW Developer.

VISA, MasterCard, AMEX, and DISCOVER accepted. - Make Payment

For further information contact Neal Pederson at np@vicontrols.com VI Control Systems Ltd., 2173 Deer Trail, Los Alamos, NM 87544 Tel: (505) 662-1461, Fax: (866) 422-2931

LabVIEW is a trademark of National Instruments Corporation.

Designed and Created by VI Control Systems Ltd.
Copyright © 1997-2008 All Rights Reserved.